ok
!DSGVO!
Strato ist verpflichtet Nutzerdaten 7 Tage aufzubewahren. Einige verlinkte Seiten wie Youtube, Soundcloud oder Vimeo können Cookies plazieren, lesen sie daher bitte die
Datenschutzerklärung

Amy & die Hilfssheriffs

        Amy Green - voc, baritonukulele
Martin Klingeberg - tp, lapsteelgit, voc
     Rolf Sudmann - peter kraus gitarre,
                    theremin, liuqin, voc
        Jan Roder - doublebass
     Steve Heather- drums,voc
  
booking: amy.green[at]web[dot]de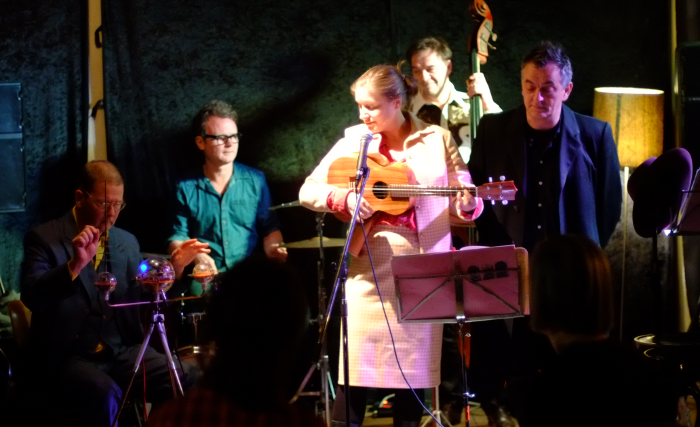 Eine Auseinandersetzung mit musikalischen Edelsteinen aus der amerikanischen pre-1960 Countrymusik. Die Band spielt neue Arrangements von Stücken aus dem Honky Tonk, Nashville Sound, Hollywood Filmmusik der 40er Jahre, dunkle Amerikanische Volksballaden und eigene Songs bevorzugt mit sehr langsamen, prärieanmutenden Tempi.
Die geschmeidig schöne und tief emotionale Stimme von Amy Green, dreistimmige Gesangsätze und ein für eine Countryband ungewöhnliches Instrumentarium von Trompete, Tenorhorn, Theremin und Liuquin sind eine Kraft der Entschleunigung.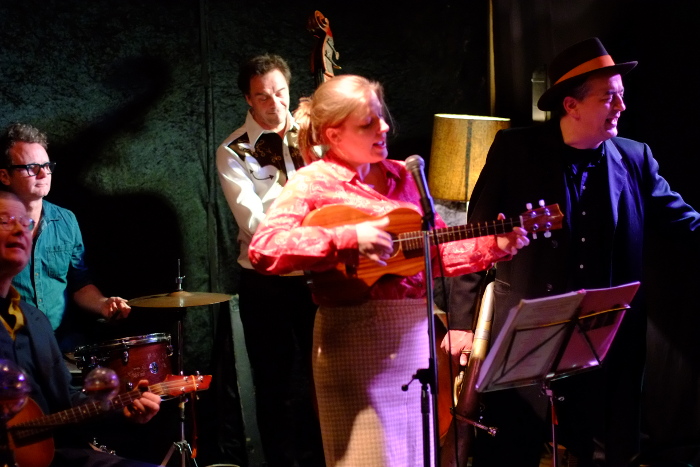 An encounter with the slow grinding musical jewels of Amerian pre-1960 country music. The band plays new arrangements of songs from Honky Tonk and Nashville sound as well as from Hollywood film music of the 40's, dark Appalacian folk ballads and original songs.
The smooth and deeply emotional vocals of Amy Green, three part vocal harmonies, and extravagant instrumentation with trumpet, theremin, steel lap guitar, tenor horn and liuqin are a decelerating force.
©Jan Roder 2017